This year, we look forward to welcoming nearly 1,400 participants on Thursday, May 21, 2020 at the Port of Montreal's Grand Quay, for this all-you-can-eat lobster and crab dinner inspired by the famous Mexican Fiesta!
May 21, 2020
5:00 PM
We're sorry, the event has been postponed. A new date will be announced shortly.
Port of Montreal's Grand Quay
200, de la Commune West, Montreal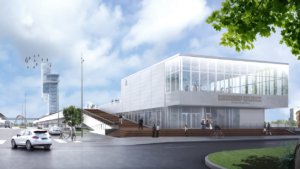 Tickets
$ 150
+ tx, member
$ 175
+ tx, non-member
Per person, payable prior to the event
PRICE INCLUDES:
Open bar reception cocktail
All you can eat buffet lobsters and crabs
Varied buffet and grill stations inspired by traditional Hawaiian flavors
Private import wine served at cocktail and dinner
Cold beer served at the bar all evening
Ambient music
If you would like to reserve a table, please note that tables are for 10 people.
Business Casual
No refunds or cancellations of tickets after May 15th, 2020
All non-members will be required to secure their reservations with a credit card.
In the event of the non presentation of the client, no reimbursement will be considered.
PARKING
If you want to avoid traffic, we encourage you to carpool, use the parking downtown or to go by taxi.
Parking payable at the event site (Grand Quay) is limited and will be operated on a first-come, first-served basis. Parking fees are $ 25 (credit or debit card only).
Shuttle services will be available from 5PM till 6PM and at the end of the event from 9PM till 10PM and will stop at the corner of Port-de-Montréal and Quai de l'Horloge streets.
Shuttle service is offered by the event's partner, Montreal Gateway Partnership